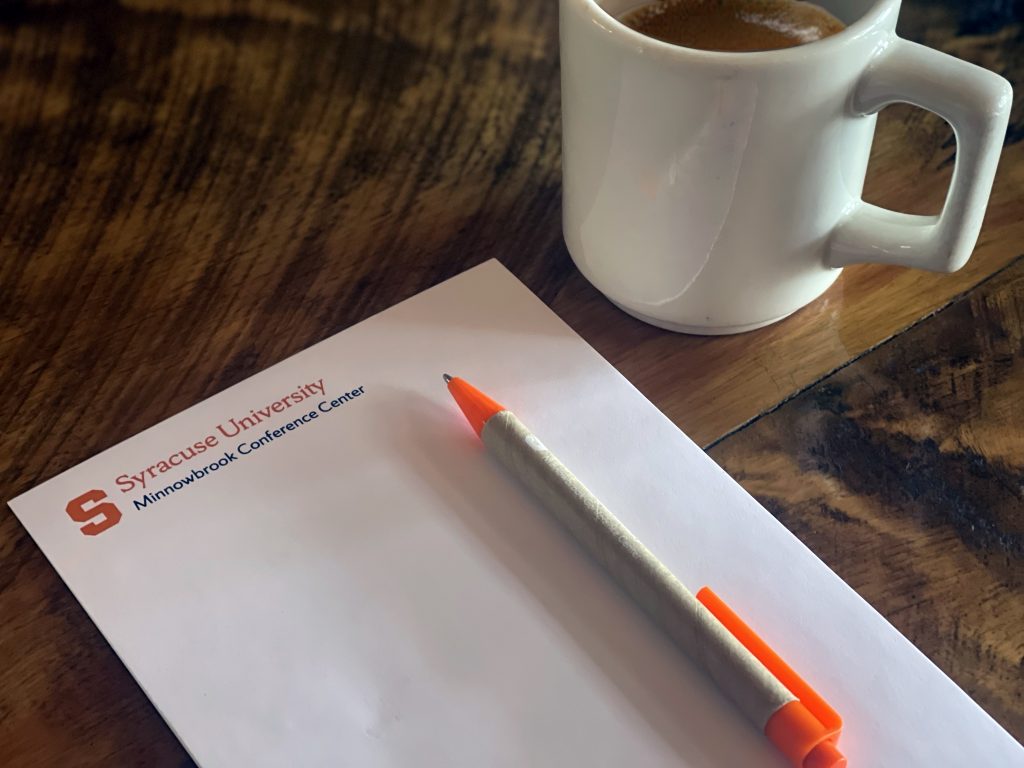 Guests attending Minnowbrook find ample opportunity to enjoy the natural beauty of the forest in an atmosphere of relaxation and good fellowship.
---
Minnowbrook is located in the central Adirondack Mountains on the north shore of Blue Mountain Lake.
---
Our staff will be happy to address any of your needs and answer any questions you may have.
---
For more than 50 years, Syracuse University's Minnowbrook Conference Center has offered a rich array of educational programs in a setting many describe as the most beautiful in all the Adirondack Mountains.