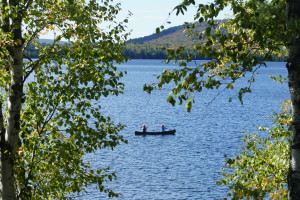 The beauty of this Adirondack getaway is the magnitude of activities available to fill down time between sessions. This is an opportunity to relax and bond with conference participants on a deeper level. In addition to the items listed below, several golf courses are nearby. Both cross-country and downhill ski areas are less than a one hour's drive from Minnowbrook. The Minnowbrook staff is happy to assist with any of the following activities:
Badminton
Basketball
Billiards
Board games
Boating
Canoeing
Cards
Checkers
Cross-country skiing*
Exercise room
Fishing*
Foosball
Hiking
Horseshoes
Kayaking
Ping-Pong
Reading (Adirondack literature available)
Snowshoeing*
Swimming
Table shuffleboard
Tennis
Volleyball
*You will need your own equipment for these activities.