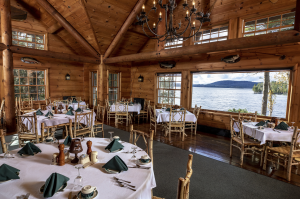 The Minnowbrook kitchen showcases creative menus using seasonal ingredients. All the meals are authentic and made fresh on-site.
---
Meetings are the core of successful conferences. Minnowbrook allows the flexibility of large classroom seminars, smaller meeting rooms, or private gatherings. All have wireless Internet access and everything necessary to keep the ideas flowing.
---
Minnowbrook includes three buildings and two cabins that comfortably accommodate up to 56 overnight guests. The cosy Adirondack ambience of the rooms allows participants to relax in a surrounding that contrasts to their busy city lives.